We are a community from many perspectives, spiritual and secular, exploring what it means to be fully human, wrestling with meaning, and working together toward a better life.
The Gathering
Sunday's Schedule:
9am Pre-Talk
Meet the morning's teacher in a small group setting for an open discussion of the morning's theme

10am Gathering
Welcome, readings, mediation from a community member, teaching and music

11am Talk Back
A chance to share questions, comments and stories related to the morning gathering

Kids
Each week we provide a safe and welcoming environment for kids starting at 10am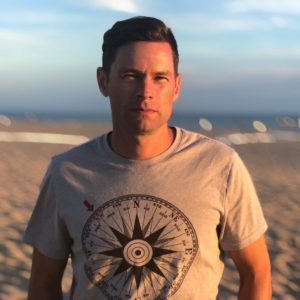 Kent Dobson
C3 Teacher
Our series Meaning Matters: 12 Words/12 Months enters its final, and C3 Teacher Kent Dobson delves into the meaning of Sacred.
Guest Musicians
Lighting Matches is an alternative-rock band based in Grand Rapids, Michigan. Made up of musicians with a variety of musical backgrounds, Lighting Matches stays true to their roots while also setting fire to the lines and limitations of genre labels.  
Join Us This Sunday
We're currently meeting online, streaming via Facebook Live on Sunday mornings at 10am EST. We are also preparing to meet in person soon and you can learn more about when we'll be meeting by signing up to receive our newsletter.
C3 Presents: Sacred: Part Two
Our Teacher Kent Dobson continues his conversation on Sacred. Joining us once again to provide music is Drew Nelson.
We are thrilled and so looking forward to hearing from special Guest Teacher Casper ter Kuile. This Facebook Premiere event can be viewed Sunday at 10:00 a.m. on our Facebook page. Video viewing does not require a Facebook login, and the video can also be viewed...