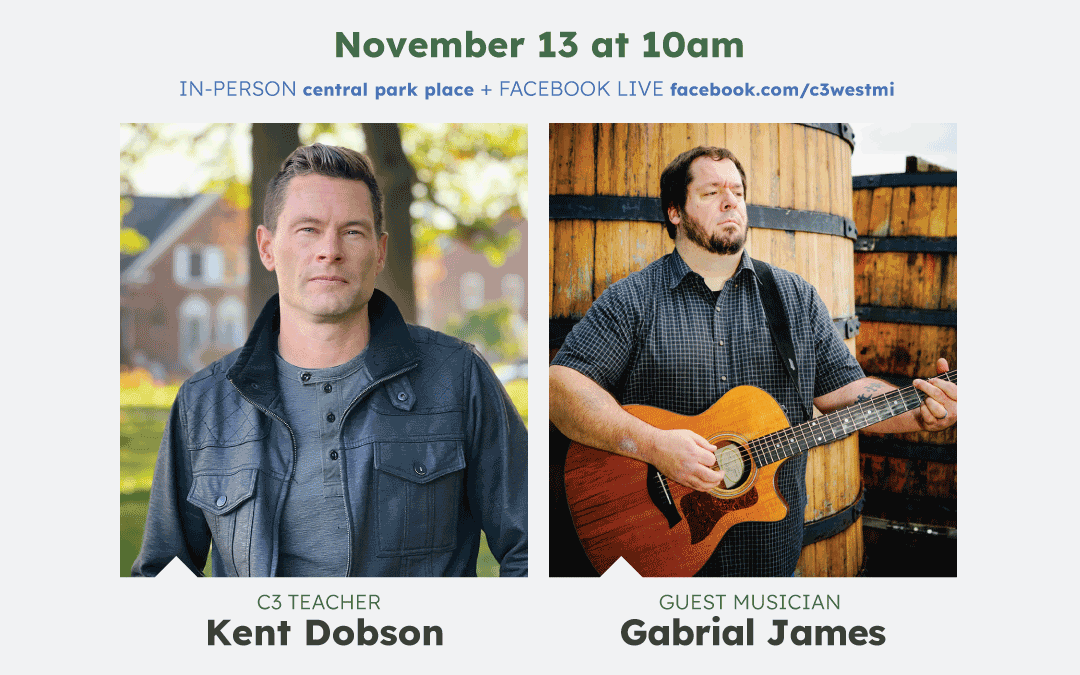 The Great Questions
Sundays at the Central Park Place  (Mackinaw Ballroom, 421 Columbus Ave., Grand Haven)
Masks are optional at our In-Person Gathering. The decision of whether or not to wear a mask will be up to each individual.
9:00 a.m. Pre-Talk: In Person
Meet the morning's teacher in a small group setting for an open discussion of the morning's theme.
10:00 a.m. Gathering: In Person + Livestream on

Facebook




Welcome, readings, meditation from a community member, teaching, and music

10:00 a.m. C3 Kids: In Person (Woodbine Room)
11:00 a.m. Talk Back: In Person
A chance to share questions, comments, and stories related to the morning gathering.
Program for Sunday, November 13, 2022
The Great Questions
Do we need the Masculine and Feminine anymore? (Part 2)
Gathering Host: Valerie Engeltjes
Music: Gabrial James
Meditation: Rod Van Abbema
Moment of Silence
Music: Gabrial James
Readings / Teaching: Kent Dobson
They sit in a row
outside the kindergarten,
black, red, brown, all
with those brass buckles.
Remember when you couldn't
buckle your own
overshoe
or tie your own
overshoe
or tie your own shoe
or cut your own meat
and the tears
running down like mud
because you fell off your
tricycle?
Remember, big fish,
when you couldn't swim
and simply slipped under
like a stone frog?
The world wasn't
yours.
It belonged to
the big people.
Under your bed
sat the wolf
and he made a shadow
when cars passed by
at night.
They made you give up
your nightlight
and your teddy
and your thumb.
Oh overshoes,
don't you
remember me,
pushing you up and down
in the winter snow?
Oh thumb,
I want a drink,
it is dark,
where are the big people,
when will I get there,
taking giant steps
all day,
each day
and thinking
nothing of it?
The Fury Overshoes
by Anne Sexton
Music: Gabrial James
Gathering Host: Valerie Engeltjes
Music: Gabrial James
(end)