C3 inspires spiritual, intellectual, and creative exploration and action, led by the questions, "what are the biggest challenges we face on our shared journey, and how do we respond to those challenges?"
We Have Questions, and this week Kent Dobson's teaching delves into the question What Do We Mean by Trauma? We're pleased to welcome Ruth and Max Bloomquist as our musicians, and Andy Cawthon provides the meditation.
All C3 Sunday-morning events take place in the Mackinaw Ballroom at Central Park Place. Pre-Talk and Awakenings start at 9 a.m. The Gathering begins at 10 a.m.; Small Bites and Talk Back follow the Gathering. C3 Kids meet at 10 a.m. in the C3 Kids' area in the Mackinaw Room. If you aren't able to join us in person, you can watch the Gathering online on C3's Facebook page.


Mark Your Calendars for July 9th! 
Right after the gathering on July 9th,  there will be a short community meeting to approve a change to our bylaws, get updated on the search for an executive director, and hear the latest on our status at Central Park Place. You'll want to be there to participate in the governing of C3 and to hear plans for our exciting future.
     If you are a C3 Member and won't be able to attend the meeting, please click here to email your proxy vote to chairperson Sally Alderink.
Dine with Nine-ty on July 15!

Join us this summer for a delightful twist on our beloved Dine with Nine event! We are excited to announce the expansion of this gathering into an "everyone-is-welcome" community dinner at the picturesque Mulligan's Hollow Lodge in Grand Haven. Save the date for Saturday, July 15; dinner begins at 5:30 p.m. To let us know what food you'll bring, kindly utilize the sign-up sheet at the Gathering. Bring your own beverage (alcohol is allowed) and place setting, utensils, and cups (we are being friendly to Mother Earth). For drop-off convenience, you may drive up to the lodge, but all event parking is in the YMCA parking lot. Rain or shine, the event will go on, with ample space indoors and outdoors that is ADA accessible.
Join in the Fun(d)raising!

Andy Cawthon and several others have embarked on a cool fundraising journey for C3! Andy has pledged to bike 500 miles this summer, self-sponsoring himself at an impressive $1 per mile. Others are pledging for walking, golfing, running, even going to the beach! This easy, low-overhead, healthy approach will help raise much-needed funds for C3. You can join in by making personal pledges or sponsoring others. It's an "honor system" fundraiser, eliminating the need for accounting. Why not join in and contribute to the C3 cause!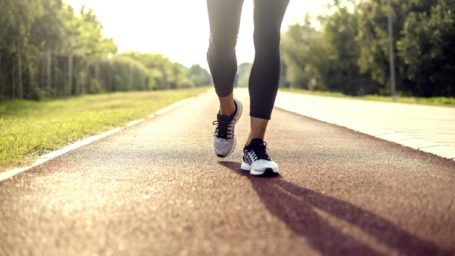 Vigil for Peace and Justice is Front-Page News

Have you seen the front-page article in the GH Tribune on June 9 about the Vigil, featuring Sarah Jacobs, Suzi Koster, and Char Zoet? There will be a copy on on the Membership table at the Gathering. The article resulted from a visit to our weekly Vigil for Peace and Justice by Tribune reporter Lauren Formosa. It's great to receive this positive coverage from the local press, at the same time our billboards are appearing in the community! Of course, the Vigil for Peace and Justice continues every Saturday, April through November, not just during the month of June, as indicated in the article. Newcomers are always welcome!
Our First C3 Billboard is Up!
The generous contributions from C3 members are showing first fruits. Our first billboard was unveiled on June 12, where it will sit at the corner of M-104 and 144th Avenue for four weeks. Two more billboards will be erected on July 10, one north and one south of Grand Haven. Annie Wassmann's design focuses on C3's unique organizational nature: we ask questions to which we don't have all the answers. We're hopeful that this exposure will help those of like minds to know that there is a place for them at C3. 
Caring for the members of our C3 Community is a shared communal responsibility, rather than a role reserved for a pastor, priest, or leader. Our C3 Community Care Team encourages members to support each other at time of need with notes, cards, phone calls, visits, meals, and transportation. C3 members are urged to contact the Community Care Team to inform them of life events, illness, or hardships, which can be shared with the C3 Community. To report a need or request help, or to help visit members in hospital, rehab or recovering at home, contact Cheryl Van Abbema: email or Mike and Charlotte Rozich: email.
🆕  Carolyn DeVries had a fall and badly bruised her hip, but nothing was broken. She will be getting PT at a rehab facility for a week or two. She welcomes texts at 616-502-5432.
Meg Lawton (well-loved by long-time C3ers) has suffered catastrophic health issues. Her friend in Australia has set up a fundraiser to help with Meg's rehab and other medical expenses. Search She loves without bounds on Facebook. 🆕  Cards or notes may be sent to Meg via her parents: c/o Mr. & Mrs. Russell, 25/4 Terralong Street, Kiama, NSW, 2533, Australia. You may also look for Suzi Koster on Sunday and purchase a bracelet made by Nicole Fisher Draft to support Meg.

🆕  Week 3@C3
We received a big-hearted "thank you" from Kids Food Basket for the outpouring of healthy food for hungry kids. Every Woman's Place also thanked us for responding in a generous way to its urgent request for underwear.
We will be taking a "vacation" from Week 3@C3 in July. Be prepared to collect school supplies in August.

Vigil for Peace and Justice
We continue to be a positive presence in the community by standing for justice and peace every Saturday from noon to 1 p.m. along Washington Avenue at Central Park in Grand Haven. You are also welcome to join Jean King and sit in support of peace and justice—just bring your chair!
HFP June Newsletter

Access the latest HFP Communicator by clicking here.

🆕 Sunday Dinner Group to Try Mama's Thai Café
Let's try Mama's Thai Café, 562 N. Beacon Blvd., in the strip mall behind Walgreen's, next to Dollar Tree, this Sunday at 5:30 p.m. Note that alcohol is not available there. Sign up at the membership Table before leaving the Gathering on Sunday.
🆕  C3 Men's Group 

There will be no meeting this coming Tuesday. Happy Fourth of July!

Thank You!!! Your support matters and is greatly appreciated! 
It takes a lot of time, energy, and money to produce all the great things that happen at C3. Whether it is our Sunday Gatherings or working within our West Michigan communities, we strive to make a difference, with compassion. Your financial support allows us to continue to learn, teach and live our values to heal and effect change.
Your ongoing support of C3 is greatly appreciated. Online donations can be made here. Automatic donations can be set up by contacting Carol Takas at Selby Accounting. Checks should be sent to C3 Spiritual Community, P. O. Box 371, Grand Haven, MI 49417. C3 is a 501(c)(3) Tax-Exempt Organization. Our tax ID is 38-1960212.

🆕  Momentum Center

The movie for Friday, July 14, is The Mitchells vs the Machines (A quirky, dysfunctional family's road trip is upended when they find themselves in the middle of the robot apocalypse and suddenly become humanity's unlikeliest last hope. – IMDb). Sounds like a fun follow-up to Beth's teaching about AI last week, and it's a good opportunity to connect with the Momentum Center and community. Dinner is served at 5 p.m., the movie starts at 6. Everyone is welcome!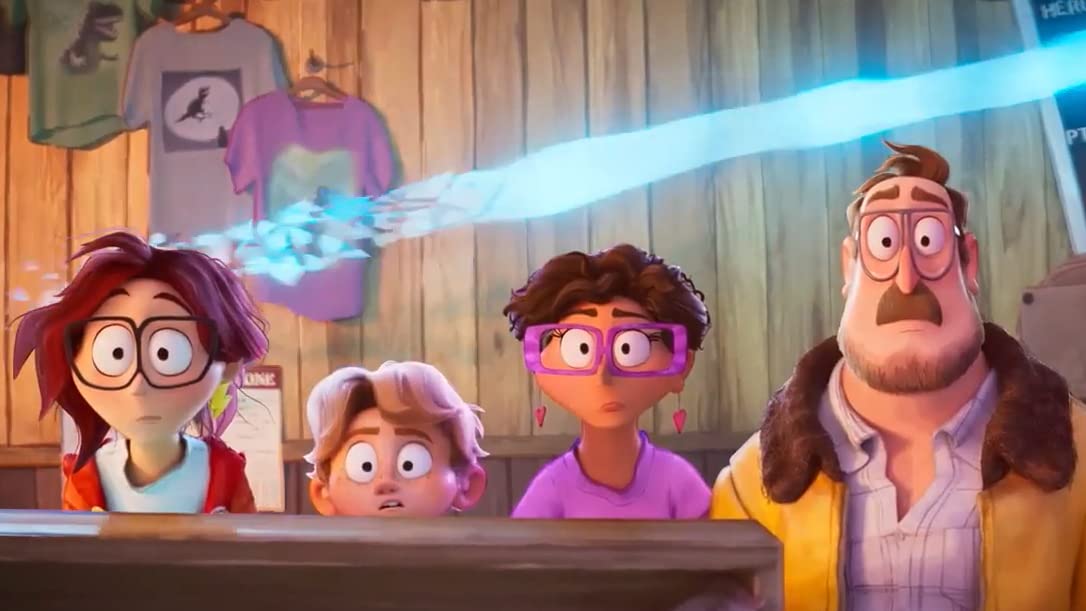 C3 Members Join Silence the Violence March

On Saturday, June 17, Michigan Attorney General Dana Nessel led close to 200 Michiganders who marched silently through downtown Grand Haven to protest gun violence. C3 was well represented.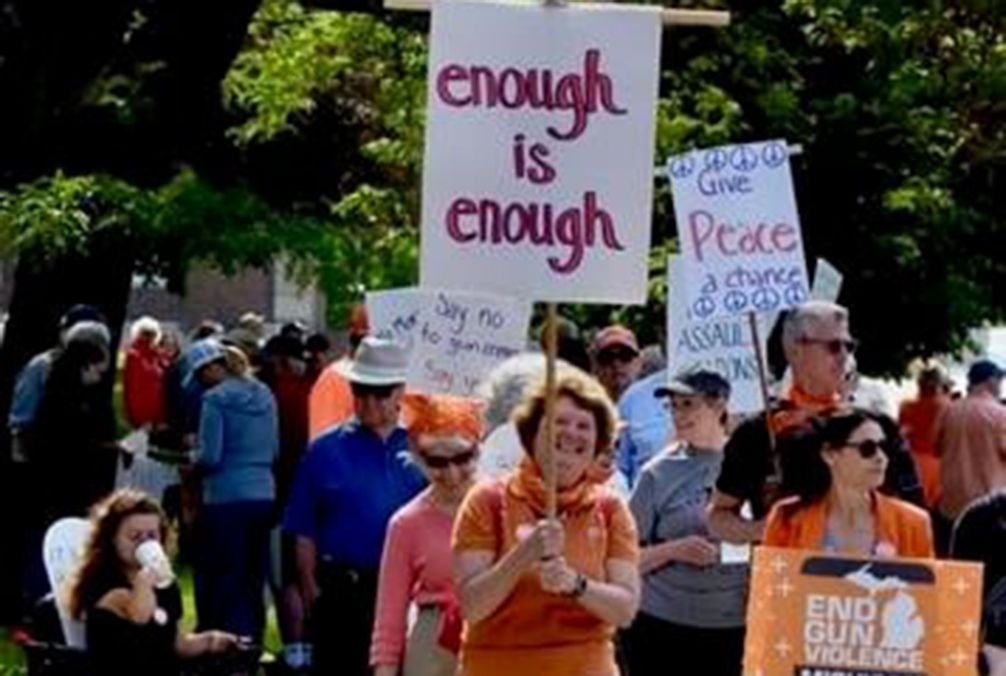 Saturday, July 1

12 p.m.  Vigil for Peace and Justice (Washington Avenue at Central Park, GH)
Sunday, July 2
All events held in the Mackinaw Ballroom in Central Park Place 
9 a.m. Pre-Talk and Awakenings

10 a.m. C3 Kids with Miss Mary and volunteer Sally Alderink
10 a.m. Gathering, In Person + Livestream on Facebook
   • Teacher: Kent Dobson
   • Music: Ruth and Max Bloomquist
   • Meditation: Andy Cawthon
11 a.m. Talk Back
5:30 p.m.  Dinner Group (Mama's Thai Café, 562 N. Beacon Blvd, GH)
Tuesday, July 4
🇺🇸 Happy Fourth of July! (No C3 Men's Group)
Saturday, July 8

12 p.m.  Vigil for Peace and Justice (Washington Avenue at Central Park, GH)
Sunday, July 9
All events held in the Mackinaw Ballroom in Central Park Place 
9 a.m. Pre-Talk and Awakenings

10 a.m. C3 Kids with Miss Mary and volunteer Char Kole
10 a.m. Gathering, In Person + Livestream on Facebook
   • Teacher: Kent Dobson

   • Music: Just Us
   • Meditation: I Am C3 – TBD                              
11 a.m. Community Meeting
Kent Dobson has been the lead teacher at C3 since 2017. He's also in the guide-in-training program at Animas Valley Institute in Colorado, an organization specializing in wilderness intensives. Kent leads Israel study tours, wilderness retreats, and has his own podcast called Hints and Guesses. He's the author of Bitten by a Camel, a memoir about his time living in Israel and his departure from the evangelical church he was pastoring.
Just Us is an a cappella group of eight women from Spring Lake, Grand Haven, Muskegon, and Kentwood. Their songs cover a variety of genres, with an emphasis on social justice. They generally don't use instruments, microphones, or special effects. It's Just-Us. (There will be a few familiar faces in the group)!

Thank you for supporting C3!
We would really appreciate it if you could take a few minutes to share your experience at C3 by reviewing us on Google. Thank you!
Google requires reviewers to have a Google account. If you don't have one you can set one up with your current email address, follow instructions here.

C3 Spiritual Community Office
1447 Washington Ave., Grand Haven, MI  49417
Mailing Address: P.O. Box 371, Grand Haven, MI 49417
Becky Park, Office Manager
Office Hours: Wednesday 12:30–2:30 p.m., Friday 10:30 a.m.–12:30 p.m., or by appointment
Automatic donations are handled by Carol Takas at Selby Accounting.
Please direct any questions to Shannon McMaster.
C3 Board of Trustees
Chair: Sally Alderink
Vice-Chair: Teresa Colbry
Secretary: Valerie Engeltjes
Treasurer: Shannon McMaster
Beth Buelow
Andy Cawthon
Kim Crozier
Tom Edwards
Kathy Humphrey
Wayne Johnson
Rod Van Abbema
Newsletter Submissions and Editor: Chrysteen Moelter-Gray.

Newsletter Designer: Annie Wassmann 
Copyright © 2023 C3 Spiritual Community. All rights reserved.