C3 inspires spiritual, intellectual, and creative exploration and action, led by the questions, "what are the biggest challenges we face on our shared journey, and how do we respond to those challenges?"
Leonard McElveen visits C3 for the first time as Guest Teacher to focus on The Power of Decisions. Our musician will be Katie Pederson, a member of the trio The Rebel Eves. The meditation will be given by Charlotte Rozich.
All C3 Sunday-morning events take place in the Mackinaw Ballroom at Central Park Place. Pre-Talk and Awakenings start at 9 a.m. The Gathering begins at 10 a.m.; Small Bites and Talk Back follow the Gathering. C3 Kids meet at 10 a.m. in the C3 Kids' area in the Mackinaw Room. If you aren't able to join us in person, you can watch the Gathering online on C3's Facebook page.


Think you might have missed an email? Revisit or catch up on our website > Updates
Need Event Information? Our website has a full event calendar > Upcoming Events
🆕  Last Sunday's Teaching here.  🆕  Last Sunday's Meditation here.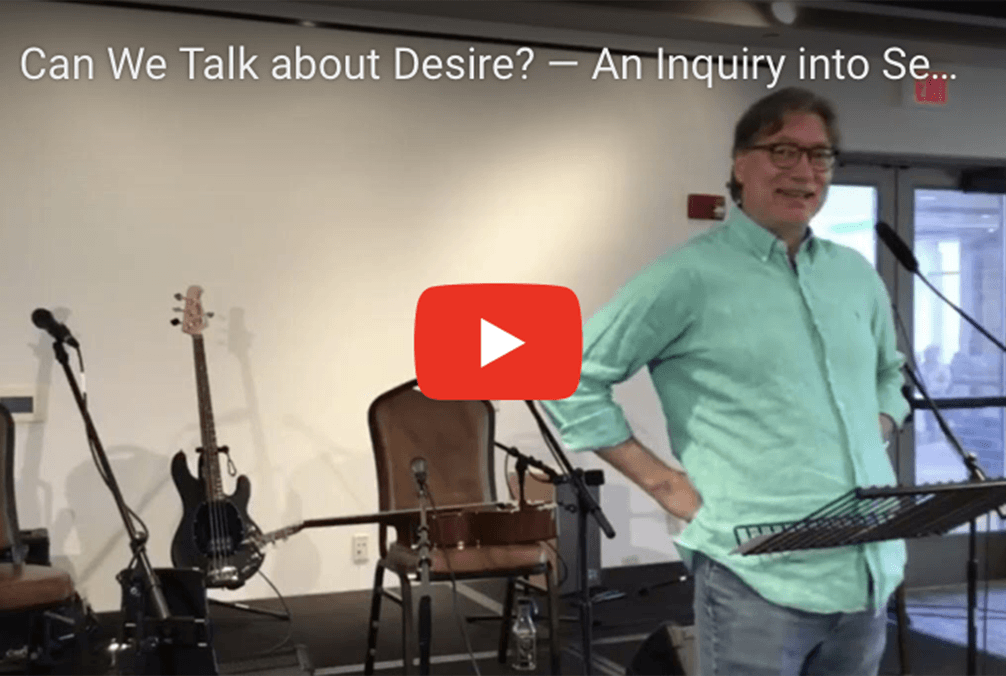 C3 Booth for Flea on 7th
Click here to learn all about the C3 booth at Flea on 7th, the Coast Guard Festival flea market on Sunday, July 30. Tom Edwards will be accepting donations this Sunday, or by special arrangement. We're looking for table-top sized vintage objects in excellent condition. Come shop our booth — we are #74!
🆕  The sponsor has purchased two billboards on US31 to advertise the event!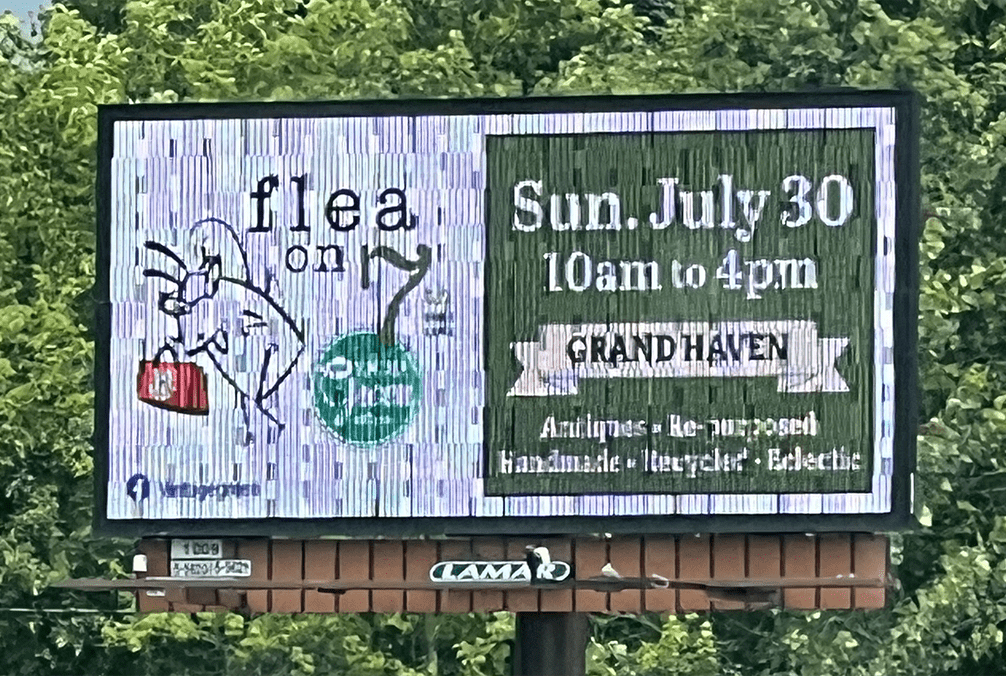 🆕  You Can Help Make Our Sunday Gatherings Wonderful

We are always looking for fantastic guest teachers, and the need will be even greater moving forward. That's where you come in! Have you heard someone speak and thought, This person would be perfect to talk at C3! or C3 needs to hear this!  We now have an easy way to pass your suggestions on to the Sunday Gathering Team. Just click here to send an email with as much information as you can about the person. Thanks for your help!
🆕  Dine with Seventy a Success!
70 folks enjoyed the first-ever Dine with Nine-ty event at Mulligan's Hollow Lodge last Saturday evening! Of course the food was plentiful, but there were also lots of shenanigans! David Dean amazed everyone with his card tricks. Susan Meusen won at Bocce ball, with Tom Redick in second. With a field of 17, Nancy & Joey Mangus triumphed in the Cornhole competition, with Pete Bennett and Julia Davey right behind them. Maybe this should be an annual event? More photos on our Community Life webpage.
The Billboard Project Is Alive and Well 
Phase Two of the billboard project, generously funded by our community members, has just begun. On July 10, new billboards, identical to the one we had on M-104, debuted on US-31 north and south of Grand Haven and will be there for four weeks. Use this opportunity to invite friends and family to one of our community gatherings, and remember to say hello to new faces you encounter on Sunday mornings. 
Board of Trustee Election

The nomination period for Board of Trustee candidates runs from August 1 throughOctober 1. Anyone interested in running for office should contact a current board member. Please encourage other potential candidates to apply.
🆕  Claude Moves on to GVSU

Claude McMaster, who has been our set-up/tear-down person for a number of years, will serve in that roll for the last time on August 27, and then he's off to GVSU. Maybe one of your older kids or grandkids could fill his shoes?

Welcome, New C3 Members!
The following people joined C3 in June. Please welcome these new C3 members:
Cheri Eshenhour — Grand Haven
Ted Larned — Spring Lake
Trystan Lindquist — Grand Rapids
Need a new name tag?
New members or members who have lost a name tag may contact Jeff Crandle (chair of Membership Committee) at 616-638-5266 (text preferred) or email. Please be aware that each name tag costs C3 $10, so consider adding that to your contributions.
Caring for the members of our C3 Community is a shared communal responsibility, rather than a role reserved for a pastor, priest, or leader. Our C3 Community Care Team encourages members to support each other at time of need with notes, cards, phone calls, visits, meals, and transportation. C3 members are urged to contact the Community Care Team to inform them of life events, illness, or hardships, which can be shared with the C3 Community. To report a need or request help, or to help visit members in hospital, rehab or recovering at home, contact Cheryl Van Abbema: email or Mike and Charlotte Rozich: email.
Carolyn DeVries continues her recovery from a fall in an assisted living facility, and expects to return home next week. She welcomes texts.
A Celebration of Life Memorial honoring Georganna May Klemp (daughter of Karen and Bill Klemp) will be held tomorrow, Saturday, July 22, 3:30 p.m. at the Klemp home, 15901 Leonard Road, Spring Lake. They will be planting a rose garden in Georganna's memory following the celebration, so you may bring a rose bush to plant if you like.
Phil Koster's younger brother, James Koster (age 78), passed away on Wednesday, July 5, in Kentwood, shortly after entering hospice. Cards may be sent to 3647 Brentwood Street, Norton Shores, MI 49441. The obituary can be seen here. 
🆕  We have missed seeing Jerry & Barbara VanLeeuwen for the past two months. At the end of May, Barb was diagnosed with a rare oral cancer that had been previously misdiagnosed. On June 16, she had an uncommon oral reconstructive surgery at U of M Hospital, to be followed by radiation and chemotherapy. As Barb shared, "This is not a picnic."  You may send a note to Barb via text or email or at home 2669 Weatherby Hills Drive SE, Grand Rapids 49546.

Summertime Vigil for Peace and Justice
With an increase in summertime traffic, it's a good time to make a statement for social justice issues! Join us from noon to 1 p.m. along Washington Avenue at Central Park in Grand Haven. Feel free to bring a chair to make yourself more comfortable.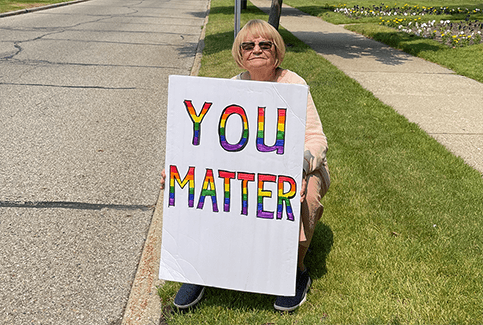 🆕  CCD Participates in the Muskegon Heights Festival in the Park

The Coalition for Community Development will participate in the Muskegon Heights Festival Parade on Saturday, July 29, at 11:00 a.m. If you are a CCD volunteer, you're welcome to join the parade! (Line up at the corner of Broadway and Waalkes around 10:45). See the whole lineup of events for the festival here and here.)

Week 3@C3
We received a big-hearted "thank you" from Kids Food Basket for the outpouring of healthy food for hungry kids. Every Woman's Place also thanked us for responding in a generous way to its urgent request for underwear.
We will be taking a "vacation" from Week 3@C3 in July. Be prepared to collect school supplies in August.

Sunday Dinner Group 
🆕  We're mixing it up tonight! Bring your own picnic or grab some take-out food on the way and meet at the shelter at William Ferry Park in Ferrysburg (110 Pine St, SL) at 5:30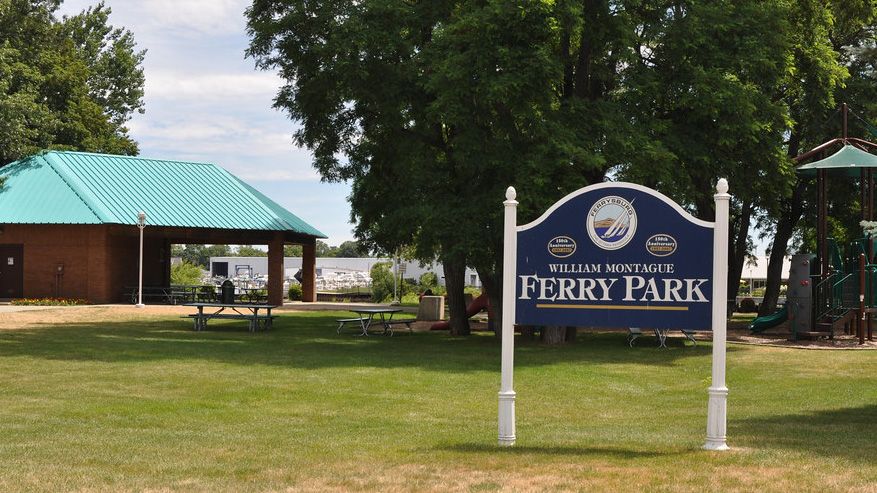 C3 Men's Group
The C3 Men's Group meets from 7 to 8:30 p.m. on Tuesdays at the American Legion Hall on Harbor Drive. Contact Phil Koster for more information.

Donations of Stocks, Bonds or Mutual Funds
Did you know that we are now able to accept donations of stocks, bonds, or mutual funds? When you donate stock to charity, you'll generally take a tax deduction for the full fair market value. Because you are donating stock, your contribution and tax deduction may instantly increase over 20% or more, depending on your tax situation and any gains in the value of the stock. If this sounds like an option for you, please talk to your financial services representative, and if you have any questions re: process, please contact Shannon McMaster, Treasurer.
Your ongoing support of C3 is greatly appreciated. Online donations can be made here. Automatic donations can be set up by contacting Carol Takas at Selby Accounting. Checks should be sent to C3 Spiritual Community, P. O. Box 371, Grand Haven, MI 49417. C3 is a 501(c)(3) Tax-Exempt Organization. Our tax ID is 38-1960212.

🆕  C3ers Participate in Special Peace Vigil on July 19
In response to an appearance/fundraiser for gun rights, featuring Kyle Rittenhouse (the young man who was acquitted after killing two and wounding a third protester in Milwaukee), about 40 community members held a special Peace Vigil on Wednesday, July 19 (see front-page article in the Grand Haven Tribune on July 20). C3's Yvonne Olmsted was instrumental in bringing this event about, and our C3 Vigil for Peace and Justice signs were prominent there. Thanks to Yvonne, Char Zoet, and Ellie Williams (and any other C3 members) for participating!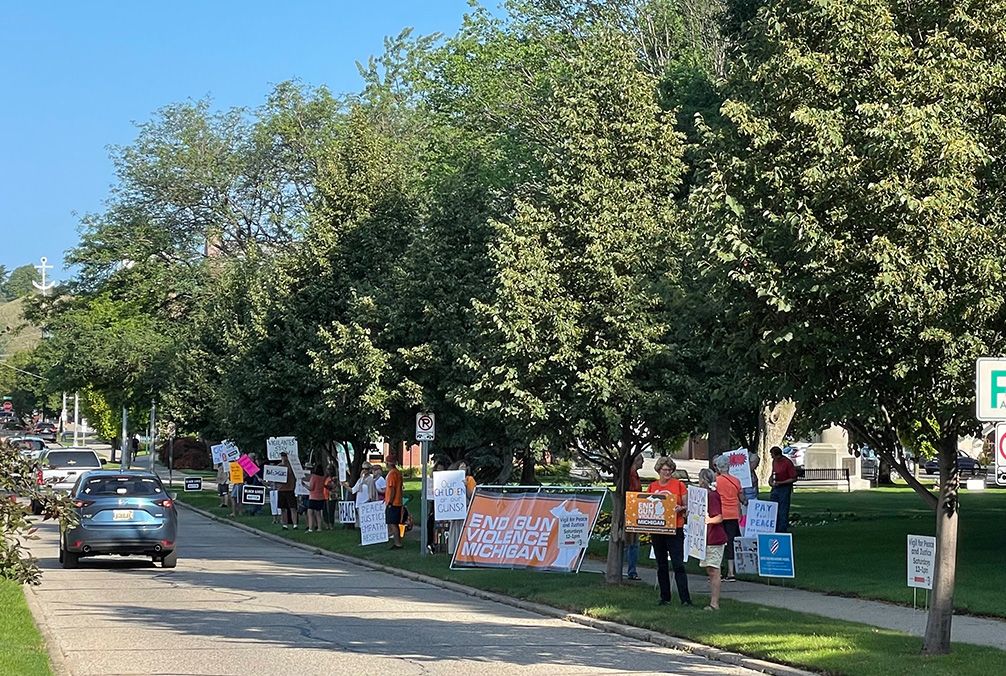 🆕  Lyrics to Sonja de Wilde's Song
Sonja sent us the lyrics to the last song she played during last week's Gathering. Here's the link.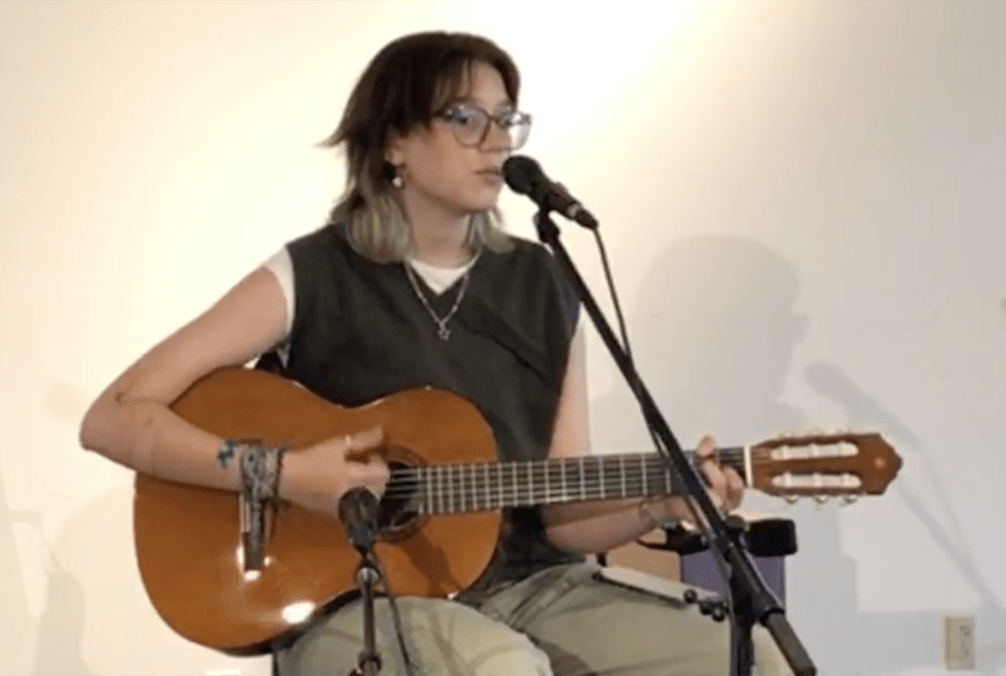 Momentum Center

🆕  Town Hall Meeting. 

The first post-pandemic in-person town hall meeting is scheduled for Monday, August 14, at the new Momentum Center location (401 N. 7th Street, Grand Haven). The topic is COVID: Effects on Mental Illness and Substance Abuse. Details here. 

Saturday, July 22
12 p.m.  Vigil for Peace and Justice (Washington Ave. at Central Park, GH)
Sunday, July 23
All events held in the Mackinaw Ballroom in Central Park Place (421 Columbus Ave., GH)
9 a.m. Pre-Talk & Awakenings
10 a.m. C3 Kids with Miss Mary and volunteer Sandy Kate Stephens
10 a.m. Gathering, In Person + Livestream on Facebook
   • Teacher: Leonard McElveen
   • Music: Katie Pederson
   • Meditation: Charlotte Rozich                        
11 a.m. Talk Back
Tuesday, July 25
7 p.m.  C3 Men's Group (American Legion, GH)
Saturday, July 29
12 p.m.  Vigil for Peace and Justice (Washington Ave. at Central Park, GH)
Sunday, July 30
All events held in the Mackinaw Ballroom in Central Park Place (421 Columbus Ave., GH)
9 a.m. Pre-Talk & Awakenings
10 a.m. C3 Kids with Joyce Cawthon and volunteer Margaret Willey
10 a.m. Gathering, In Person + Livestream on Facebook
   • Teacher: Mark Smith
   • Music: Beth Bombara
   • Meditation: Wayne Johnson                 
11 a.m. Talk Back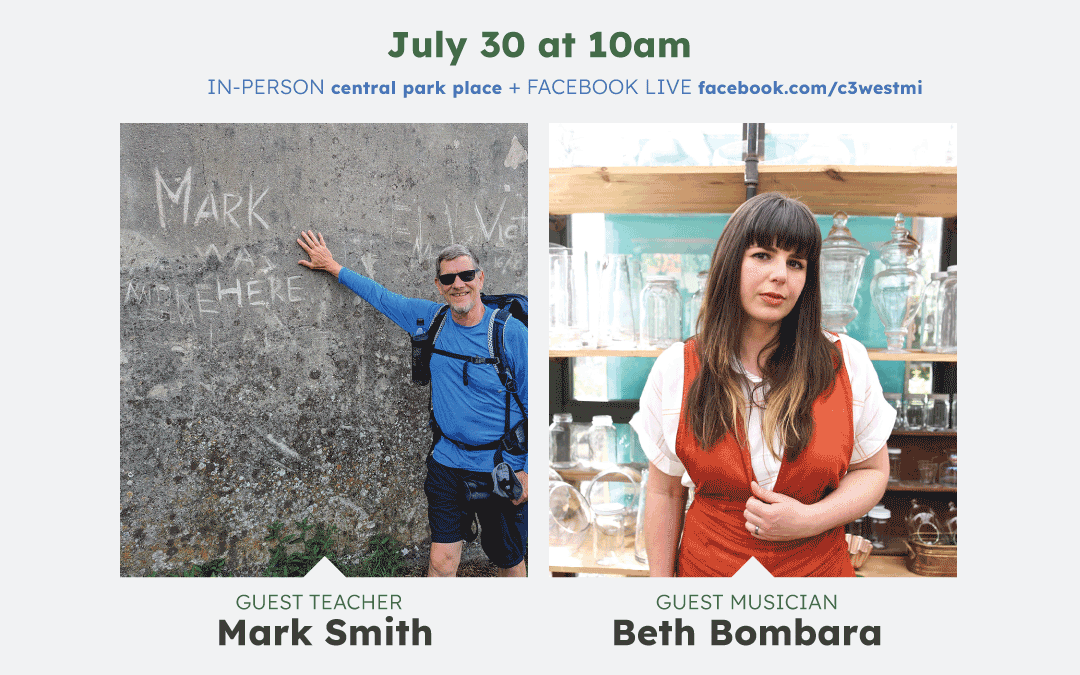 Mark Smith and Kathy joined C3 nine years ago, and since then, Mark has found plenty to keep him busy supporting C3 as leader of the search team that hired Kent, BoT member for six years and Treasurer for four. He and Kathy have been fortunate to travel to many countries including Argentina, Denmark, Sweden, Austria, Germany, Switzerland, and New Zeeland. His adventure travels have included climbing Mount Kilimanjaro, joining his daughter in the Ecuadorian Amazon, and most recently completing the Portuguese Camino.
Beth Bombara's It All Goes Up is set for release in August. It's all there – the songwriting first and foremost with a voice that connects on a raw, emotional level alongside production led by Bombara's undeniable musicality, retaining the intimacy of being wholly conceived by the artist herself. This Missouri-based singer/songwriter with a half-dozen albums has nodded to past traditions while always pushing ahead into new territory.

Thank you for supporting C3!
We would really appreciate it if you could take a few minutes to share your experience at C3 by reviewing us on Google. Thank you!
Google requires reviewers to have a Google account. If you don't have one you can set one up with your current email address, follow instructions here.

C3 Spiritual Community Office
1447 Washington Ave., Grand Haven, MI  49417
Mailing Address: P.O. Box 371, Grand Haven, MI 49417
Becky Park, Office Manager
Office Hours: Wednesday 12:30–2:30 p.m., Friday 10:30 a.m.–12:30 p.m., or by appointment
Automatic donations are handled by Carol Takas at Selby Accounting.
Please direct any questions to Shannon McMaster.
C3 Board of Trustees
Chair: Sally Alderink
Vice-Chair: Teresa Colbry
Secretary: Valerie Engeltjes
Treasurer: Shannon McMaster
Beth Buelow
Andy Cawthon
Kim Crozier
Tom Edwards
Kathy Humphrey
Wayne Johnson
Rod Van Abbema
Newsletter Submissions and Editor: Chrysteen Moelter-Gray.

Newsletter Designer: Annie Wassmann 
Copyright © 2023 C3 Spiritual Community. All rights reserved.